Massage Therapy in Victoria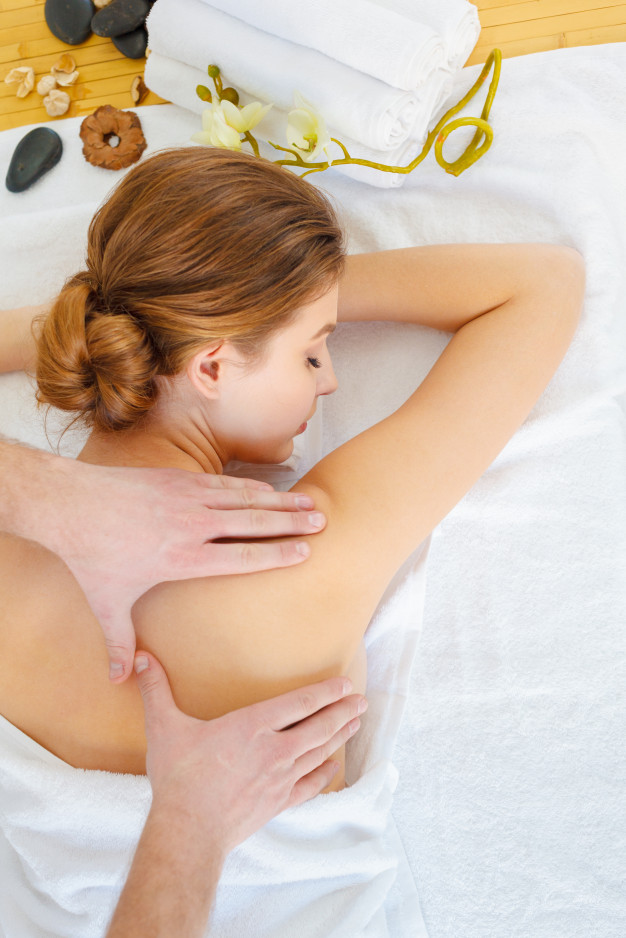 Massage therapy is an effective form of care for several types of soft tissue disorders and conditions, or, just as an aid for relaxation. Massage is effective as a stand-alone therapy or in conjunction with chiropractic care. Many patients will see one of the therapists prior to seeing one of our chiropractors which helps to not only have them more relaxed, but loosens the muscles so that the adjustment can be easier, for both chiropractor, and patient. All our massage therapists are registered in B.C. and part of the provincial association and have completed its training, licensing requirements and continuing education requirements. Most benefit plans cover their care, so we can bill your insurance company directly and you don't have to worry about keeping track of receipts and submitting them.
There are many types of massage therapy with Swedish massage being the most common form. It is therapeutic in nature and is designed to aid muscles in becoming more flexible and pliable and retaining these properties with successive visits. Our registered massage therapists are also trained in other forms including deep tissue, myofascial release, reflexology, shiatsu and hot stone massage. Check out http://www.rmtbc.ca for more info on registered massage therapy in Victoria and in B.C. or https://saanichcentrechiropractic.com/meet-our-team/ for info on our therapists. Did you search for massage therapy near me -we're here to help! Call the number below or click above to get started feeling better.